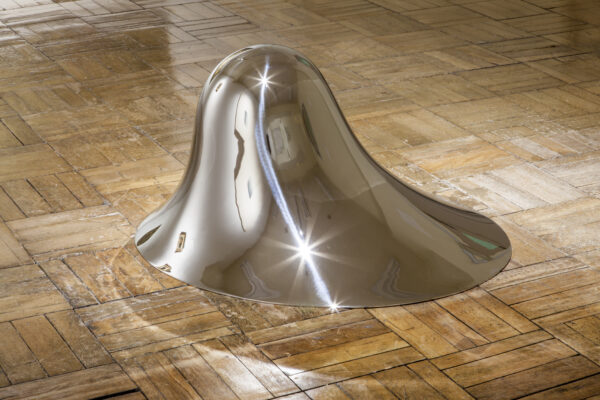 We are pleased to announce the opening of the art gallery 《THE MIRROR》* at the legendary building《Matsukawa BOX》.
The artist for the opening exhibition is Anish Kapoor.
THE MIRROR first appeared in Ginza in 2014 as a creative space for art, design, literature, science, and other humanities and arts. THE MIRROR will reappear at Matsukawa BOX in Nishiwaseda in the fall of 2023.
Completed in 1971, Matsukawa BOX was designed by Mayumi Miyawaki and won the Architectural Institute of Japan's Work Award in 1979, together with Tadao Ando's Sumiyoshi Row Houses. The concrete box inside which the wooden house is installed is a masterpiece by Mayumi Miyawaki, but until now it has never been exhibited to the public.
The opening artist is Anish Kapoor.
Anish Kapoor is one of the most outstanding artists in the world today, and his works are full of energy that transforms matter and space. In this exhibition, a sculpture that creates a meditative space and a painting that shakes the human soul will transform the space of "Matsukawa BOX".
We hope that visitors will take their time to enjoy the art and the building, rather than just passing by the artworks.
Details on the exhibition and admission will be announced in late August.
* THE MIRROR
The gallery's name comes from a line in Shakespeare's Hamlet.
"to hold as 'twere the Mirror up to nature."
Organizer: TOSHIO SHIMIZU ART OFFICE
Artistic Director: Toshio Shimizu
Artists: Mayumi Miyawaki(born 1936 in Nagoya, died 1998), Anish Kapoor (born 1954 in Mumbai, lives and works in London)
Dates: Wednesday, September 20,2023 – Friday, March 29, 2024
Address: 2-14-15 Nishi-Waseda, Shinjuku, Tokyo 169-0051
Contact: themirror@shimizuoffice.com
Toshio Shimizu: After serving as curator of the Tokyo Metropolitan Teien Art Museum and artistic director of the Contemporary Art Center, Art Tower Mito, Shimizu has headed the Independent Curator Office since 1997; artistic director of the Ise Cultural Foundation, New York (1998-2001); artistic director of the Shanghai Biennale (2000); artistic director of the Japan Industrial Pavillion at Shanghai World Expo (2010). He has also served as artistic director of public art projects in Tokyo Midtown Roppongi and Hibiya, Otemachi Financial Towers, etc. He is also a professor at Gakushuin Women's College.